​Call us on Free Phone​
0800 088 66 00
ALL PRICES ARE SUBJECT TO V.A.T
£59

maximum labour charge on all repairs
Appliance Repair Services In South West London
​ £59
maximum labour
charge on ALL repairs
​Call us FREE on ​0800 088 6600​​ for a Free Quote​
​​​Appliancefixx specialise in the repairs and servicing of washing machines, dishwashers, fridges, freezers, tumble dryers, electric ovens and electric cookers in South West London.
We deal with all major manufacturers including AEG, BEKO, CANDY, CREDA, ELECTROLUX, HOTPOINT, INDESIT, LG, NEFF, WHIRLPOOL, ZANUSSI and more.
We cover SW1 ,SW2, SW3 Chelsea, SW4 Clapham, SW5 Earls Court, SW6 Fulham, SW7 South Kensington, SW8 Lambeth, SW10 West Bromton .
​
​So for all your Appliance Repair needs call us on Free Phone 0800 088 6600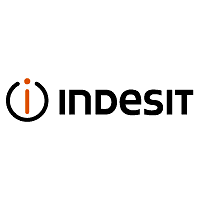 Hotpoint Washing Machine Repairs
Hotpoint Fridge Freezer Repairs
Hotpoint Dishwasher Repairs
Hotpoint Dryer Repairs
Beko Washing Machine Repairs
Beko Fridge Freezer Repairs
Beko Dishwasher Repairs
Beko Dryer Repairs
Candy Washing Machine Repairs
Candy Fridge Freezer Repairs
Candy Dishwasher Repairs
Candy Dryer Repairs
​
​AEG Washing Machine Repairs
AEG Fridge Freezer Repairs
AEG Dishwasher Repairs
AEG Dryer Repairs
​Electrolux Washing Machine Repairs
Electrolux Fridge Freezer Repairs
Electrolux Dishwasher Repairs
Electrolux Dryer Repairs
​Indesit Washing Machine Repairs
Indesit ​Fridge Freezer Repairs
Indesit Dishwasher Repairs
Indesit Dryer Repairs
Hoover Washing Machine Repairs
Hoover Fridge Freezer Repairs
Hoover Dishwasher Repairs
Hoover Dryer Repairs
Creda Washing Machine Repairs
Creda Fridge Freezer Repairs
Creda Dishwasher Repairs
Creda Dryer Repairs
LG Washing Machine Repairs
LG Fridge Freezer Repairs
LG Dishwasher Repairs
LG Dryer Repairs
Whirlpool Fridge Freezer Repairs
Whirlpool Dishwasher Repairs
Whirlpool Washer Repairs
Whirlpool Dryer Repairs​
​Zanussi Washing Machine Repairs
Zanussi Fridge Freezer Repairs
Zanussi Dishwasher Repairs
Zanussi Dryer Repairs
South West London Appliance Repairs